Advertise with us
When you advertise with jAlbum you'll get access to our community of highly engaged photo enthusiasts and hobbyists. jAlbum offers a broad service with many advertising options for customized, targeted or general campaigns.
Contact us for prices and more information on advertising opportunities with jAlbum:
Our visitors
The jAlbum community attract professional photographers, serious amateurs and creative hobbyists. Our community users focus on domestic photography in landscape and events and spend a lot of time managing and sharing photos. Most community members are between 25 and 45 years old. 75% are men and 25% are women.

Geographics
jAlbum users mainly reside in Europe and the US.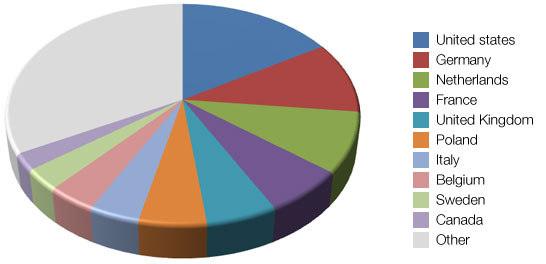 Cameragraphics
Top 10 cameras among jAlbum users are all priced $800 or higher.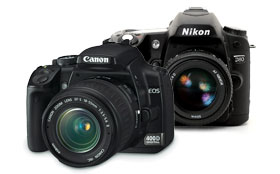 Canon EOS 400D / DIGITAL REBEL Xti
Nikon D90
Canon EOS 350D / DIGITAL REBEL XT
Canon EOS 450D / DIGITAL REBEL Xsi
Canon EOS 5D Mark II
Nikon D80
Canon EOS 40D
Nikon D300
Canon EOS 50D
Nikon D40
On top 30 of most used cameras, 27 are advanced DSLR cameras.
Traffic stats
Active jalbum app users: 350 000/month
Active community users: 500 000/month
Community Page Views: 3 000 000/month
User photo album Page Views: 105 000 000/month
Widget bar views: 20 000 000/month
Google page rank: 8/10
According to SEOmoz jalbum.net is one of the 500 most important websites on the Internet.
Advertising possibilities
Banner advertising on jalbum.net
Full width: 940 x 90
Leaderboard: 728 x 90
Medium rectangle: 300 x 250
Full banner: 468 x 60
Square button: 125 x 125
Big square button: 200 x 200
Advertising in photo albums
Banner in albums (468x60, 728x90)
Promotional/Branded campaigns
If you have a photo related product or service we want to talk to you! The same goes if you are creating a really impressive skin or plugin with the jAlbum application API.
We can promote your creation in our Newsletter, Blog or through Site editorial.