jAlbum photo website software
Create online photo albums from your images and videos with this software. jAlbum has built-in support for organizing and editing images, but with focus on flexible presentation. Choose from tons of powerful skins (themes), or create your own skin to get the gallery presentation you want, then upload it to any site with jAlbum's built in FTP support. jAlbum is a powerful, yet easy to use tool that is liked by photography enthusiasts and professionals over the world!
How does the jAlbum Software work?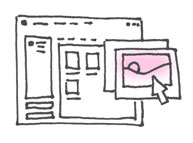 Simply drag and drop your images on jAlbum to start a new album.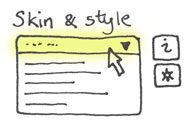 Customize the look and feel with jAlbum skins. There are tons of skins available to download for free.

Once you have finished with arranging images and adding captions push the Make album button, and jAlbum will make the album.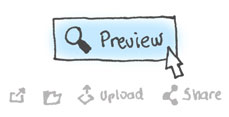 Click the Sneak peek button or the little magnifying glass below the project in order to check it out in the browser. Do further modifications if you aren't satisfied and Make again.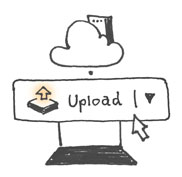 Once you are satisfied with the album publish either to your jalbum.net account or your own site.
Tutorial: Publish your first album
What people say

There are many photo managers, editors and gallery tools available, both free and paid but frankly, jAlbum sticks out with its simplicity, ease of use, high flexibility and power
I've used JAlbum for only a couple of weeks, but like it a lot and expect to be a long-time user. Thanks.
digel
"Very flexible and just AWESOME"
I've spent numerous hours creating Thumbnails, 800x600 Images and HTML pages for my family photo album. Best guess about 100 hours. I took the entire Image Folder and compiled all the same in 15 minutes. From 480 files/185mb of Pix to 2,377 Files/60mb with all the thumbnails, html, index, etc. Just AWESOME! Highly recommend to anyone with a web page and digital camera. I'm sending something to the developer even! I liked it that much.
Deric Counter
Just want to tell you that JAlbum simply *rocks*! I think I have tried them *all* and I almost was ready to live with a inferior one, when I detected that all it supported was IE. Noooo...
Then I discovered JAlbum on top of http://www.nonags.com/nonags/htmlgallery.html
Yes!!
Slideshow generator and album maker in one program! And it runs without any tweak in Mozilla, Safari.. you name it. Great work, man! (Im now off to www.download.com to vote for JAlbum...)
Reno
"Easy to use and produces nice web pages"
I'm really happy with and have no complaints. I would like to have a little more options about where files get created, but the defaults that are used aren't bad.
Don
I donated last month but I am now using Jalbum on a second site. My donations are small as it is all I can do right now, but I will try to give a few more small donations to help it add up. This is better then any commercial program I have seen. I use it in my Joomla site as a wrapper because it is better than any Joomla extension and I also use it on my old Frontpage site because nothing is easier to implement. I have tried expose, and probably 5 other photo tools and nothing is as smooth and professional as JAlbum. Thank you
Bob Willits
Payment options

+ many more...