jAlbum photo website software
Create online photo albums from your images and videos with this software. jAlbum has built-in support for organizing and editing images, but with focus on flexible presentation. Choose from tons of powerful skins (themes), or create your own skin to get the gallery presentation you want, then upload it to any site with jAlbum's built in FTP support. jAlbum is a powerful, yet easy to use tool that is liked by photography enthusiasts and professionals over the world!
How does the jAlbum Software work?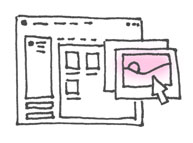 Simply drag and drop your images on jAlbum to start a new album.
Customize the look and feel with jAlbum skins. There are tons of skins available to download for free.

Once you have finished with arranging images and adding captions push the Make album button, and jAlbum will make the album.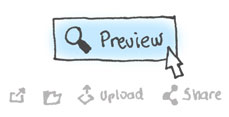 Click the Sneak peek button or the little magnifying glass below the project in order to check it out in the browser. Do further modifications if you aren't satisfied and Make again.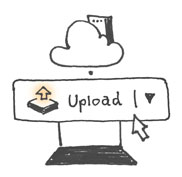 Once you are satisfied with the album publish either to your jalbum.net account or your own site.
Tutorial: Publish your first album
What people say

There are many photo managers, editors and gallery tools available, both free and paid but frankly, jAlbum sticks out with its simplicity, ease of use, high flexibility and power
I donated last month but I am now using Jalbum on a second site. My donations are small as it is all I can do right now, but I will try to give a few more small donations to help it add up. This is better then any commercial program I have seen. I use it in my Joomla site as a wrapper because it is better than any Joomla extension and I also use it on my old Frontpage site because nothing is easier to implement. I have tried expose, and probably 5 other photo tools and nothing is as smooth and professional as JAlbum. Thank you
Bob Willits
"Simple, but Configurable"
Nice, single dialog app that creates .html photo album pages. Simple, very configurable. Wish it wasn't a Java app, but I suppose portability has a price.
Ryan M
"Why didn't someone come up with this sooner !!"
Great program for cataloging large amounts of images.
Wockman
I've never used a more amazing program. I have the Linux version, and it runs prefect. My gallery was up in seconds, the only thing that took time was deciding on which skin to use! Wonderful.
Korozion
JAlbum is exctly what I have been looking for! On my school website we keep many photo albums, so that prospective parents and students can see all the activities which take place. The front page of the site changes weekly, with new links to new albums.

I have been looking for software which will make my life easier (as webmaster) and also be intuitive enough so that other teachers who aren't so highly skilled can create their own albums for the school site. JAlbum is the answer!!

Thanks
Graham Taylor - New International School of Thailand
Payment options

+ many more...